Not even Samsung's Galaxy S10 range can save the company's consolidated operating profit nose-diving by over 60%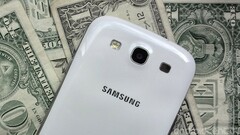 Samsung Electronics has issued earnings guidance for the first quarter of 2019, and it shows that the tech giant's operating profit has decreased dramatically from the first and last quarters of 2018. Issues such as the fall in memory chip prices and weaker demand for products like displays have affected the South Korean manufacturer's financial performance.
Earnings guidance for 1Q 2019 has been posted by Samsung on its newsroom site. The company has forecast a consolidated sales figure of 52 trillion Korean won and a consolidated operating profit of around 6.2 trillion Korean won. These figures equate to about US$45.7 billion and US$5.45 billion, respectively.
These are huge numbers, but for a major player like Samsung, they are deeply problematic. The figures for the first quarter of 2018 were a healthy 60.56 trillion won (sales) and 15.64 trillion won (profit) – US$53.2 billion and US$13.75 billion, respectively. Both sales and operating profit fell for the final quarter of 2018 but still look good on paper: 59.27 trillion won (US$52.1 billion) and 10.80 trillion won (US$9.49 billion).
It's clear to see from the figures above that Samsung's consolidated operating profit has dived by over 60% in the space of just a year. A result like that would be unsustainable for many companies, but of course Samsung is likely to weather the storm due to the fluctuating nature of its business and the continuing popularity of its products.