The Mi 9 could feature an unmatched 20 W wireless charging and 27 W wired fast charge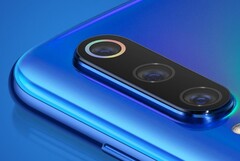 Xiaomi is set to unveil its newest flagship, the Mi 9, in a few days. The Mi 9 is said to feature wireless charging—the first time a Mi flagship will have that honor—and will further take things up a notch with 20 W wireless charging support. Wired fast charge comes in at a massive 27 W.
Xiaomi is set to debut its next flagship, the Mi 9, on February 20 at the Mobile World Congress in Barcelona. That, coincidentally, will also be the same day that the Samsung Galaxy S10 phones are unveiled. While Samsung's upcoming phones have most of the attention to themselves, Xiaomi's offering is also gearing up to be a rather interesting one, and new information about its charging technology further attests to that.
According to reports, the Mi 9 will feature an all-new 20 W wireless charging system. This will be the first time a Mi flagship features wireless charging, so it's impressive that Xiaomi could be set to push the limits of the technology with this launch.
The company introduced wireless charging on the Mix 2S and Mix 3 last year, so this was always going to happen. That said, 20 W wireless charging is quite a bit higher than the industry standard, since, until now, most phones have made do with Qi's 15 W wireless fast charge.
The Mi 9 is also expected to feature 27 W wired charging. This fast charge wattage puts it in the upper echelons of smartphone fast charging. It likely is just Qualcomm's Quick Charge 4+ via USB-PD, though.