The Xiaomi Mi 9's launch will clash with that of the Samsung Galaxy S10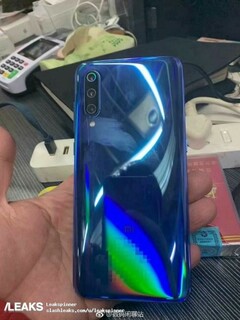 According to IceUniverse, Xiaomi has announced that the release of its next flagship, the Mi 9, will take place on February 20. However, the event at which a similarly-tiered device, the Galaxy S10, will be unveiled on the same day by Samsung. This shows what could be considered a great amount of ambition on Xiaomi's part, at best.
The long-awaited Galaxy S10 line will finally be released at Samsung's Unpacked event on February 20, 2019. This move appears to have brought out the competitor in another Android-phone OEM, Xiaomi. This company has scheduled its own next flagship product launch for the exact same day.
The device in question is to be the Mi 9, the next iteration of Xiaomi's main smartphone series. This phone is likely to be powered by the Snapdragon 855 processor. Its appearance has also been leaked extensively, by the OEM itself in part. These tip-offs suggest that it will be finished in a reflective material that is most probably glass.
The 9 may also be the first Mi-series with triple rear cameras. The rumor mill has also resulted in the output that one sensor in this module will be a high-end 48MP sensor. Therefore, Xiaomi may be promoting this as one of its best points against Samsung and its own new flagship series. However, the S10's variants are associated with a range of (occasionally novel) colors, whereas the Mi 9 has only been linked to shades of blue or black thus far. More recent rumors also point to the possibility of a purple version of this phone. All of them may have prismatic effects baked into their rear panels.
In general, it will be interesting to see how much focus the Mi 9 can draw away from Samsung on the day.