Radeon RX 5700 XT 3DMark listing appears with the 7 nm GPU riding on the coat tails of the GeForce RTX 2070 and RTX 2060 Super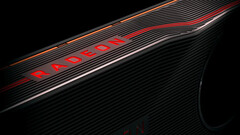 AMD looks to have sent the Radeon RX 5700 XT to reviewers, with 3DMark benchmark results popping up online. The upcoming 7 nm GPU scored well in Time Spy but fell short of the RTX 2070, probably giving the RTX 2060 Super an edge over AMD's next flagship card too.
AMD has been causing some buzz with the Radeon RX 5700 XT, a 7 nm GPU expected to lead the charge against NVIDIA and its RTX 20 series. The card has seemingly gotten into the hands of reviewers too, with 3DMark Time Spy benchmark results appearing online. Originally posted by Wccftech via a now-deleted 3DMark listing, the RX 5700 XT achieved a 3DMark score of 8,575 points and a graphics score of 8,719 points.
These scores put the RX 5700 XT behind the AMD Radeon VII, GeForce GTX 1080 Ti and GeForce RTX 2070, according to our GPU comparison tables. Correspondingly, the GeForce RTX 2060 Super would outperform the RX 5700 XT too as it is shaping up to be an essentially re-bodied GeForce RTX 2070.
Naturally, we are not writing off the RX 5700 XT at this stage. This is just one early benchmark with the GPU probably running pre-release drivers and will not be paired with the same CPU with which we have tested other cards. The result does show that the RX 5700 XT will offer a big leap in performance over the RX Vega 64 though. The latter can handle most modern triple-A games at QHD and 4K, something upon which the RX 5700 XT will undoubtedly improve. Still, with price cuts expected for the current RTX 20 series, the RX 5700 XT could prove a tough sell for AMD.