The latest update to 3DMark for Android optimizes Sling Shot Extreme and makes the app 64-bit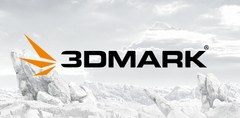 The Android version of the 3DMark benchmarking suite is regarded as one of the best for non-iOS mobile devices. Its latest update has improved its compatibility with the ARM Mali-G72 and Mali-G76 chipsets. Then again, this fix may in fact downsize certain scores achieved with these GPUs.
3DMark for Android includes a comprehensive array of CPU and GPU assays for compatible phones, including Sling Shot and Sling Shot Extreme. Its developer has released a new update, which may make it even more relevant to the software ecosystem in which it works. For a start, this version (2.0.4608) confers a 64-bit variant on the app, so as to work effectively with many newer phones.
3DMark also claims that this update fixes some compatibility issues that were in effect between the Sling Shot Extreme test and the ARM Mali-G72 and Mali-G76 GPUs. Ironically, however, this may mean that the benchmark scores for these chipsets will be reduced after running this benchmark compared to earlier reports attained on the same device.
3DMark Android v2.0.4608 can now also correct for Huawei Performance Mode. It had been enabled by default any time any newer phone from this OEM detected the opening of a benchmarking app. However, the same company has come to agree that this behavior should be optional. Therefore, 3DMark Android v2.0.4608 gives scores for these devices in either performance or default mode.
Finally, this new version of 3DMark for Android has a fix for a few bugs found in Sling Shot and Sling Shot Extreme, and now outputs result-files with a given workload-version number.