Nintendo Switch may gain ability to use Xbox features, including Game Passes, soon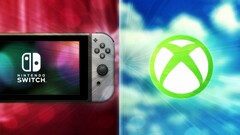 A YouTuber has asserted that Microsoft will port some games and features to the Nintendo Switch later this year. The indie title Ori has been specifically named in relation to this new purported deal to link the two platforms. This development will also apparently bring Xbox Game Passes to the Switch.
A vlogger called Direct-Feed Games has asserted that certain rumors surrounding a potential cross-platform deal between Microsoft and Nintendo are in fact true. Based on information from its apparent sources, the YouTube channel claims that the Switch console will be able to play certain Xbox One games in the very near future.
Direct-Feed Games specifically mentioned the indie game Ori, which has heretofore been an Xbox exclusive, as a title that will also become available on the Switch in 2019. Apparently, an Xbox app for the Switch will also be released, through which Game Passes can be used on this platform.
Some people may question how the often-demanding titles with which the Microsoft platform is associated will work on the Switch. However, this may be doable via the xCloud service, which is also intended to facilitate Xbox game streaming on PCs. In addition, from a standpoint of improved business via uptake, it makes sense for Microsoft to support yet another platform to which it can offer gaming apps and services.