New cheaper Nintendo Switch now rumored to launch in June 2019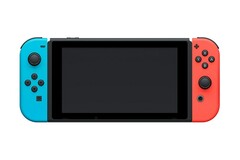 It has been projected that Nintendo is preparing 2 new versions of its latest console this year. One of them, a 'budget' model, has been slated for a release in 2 months in a new Bloomberg report. It also states that the other 2nd-gen Switch will be a "modest upgrade".
Nintendo is rumored to finally upgrade its popular hybrid console, the Switch, this year. However, as if to temper the excitement this potential release might bring, it is also said that 1 of the 2 possible refreshes of this hardware will be a cheap model.
Bloomberg has corroborated these rumors in a recent report into Nintendo and its financial fortunes. This article also expands on it a bit with an approximate launch date: June 2019, or about 2 months from now. It also asserts that those hoping for a much more powerful new Switch for this year may be disappointed: apparently, the anticipated 'main' update may be iterative at best.
In more encouraging news, the new article also alleges that Nintendo is now partnering with Tencent Games in order to bring the Switch to China. However, this collaboration is still apparently at very early stages, as the OEM still lacks the necessary certifications (e.g. 3C authorization) to sell its hardware in this country.