LG rolls back on V30 Android Pie commitment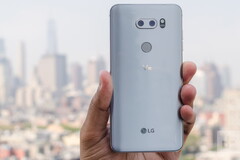 LG does not do itself any favours, does it? The South Korean company has now rowed back on its commitment to bring Android 9.0 Pie to the V30 by the end of Q2. The roll-out has been pushed to Q3 for "essential improvements", with no fixed date for devices outside South Korea. C'mon LG, sort it out.
We are just 4 days away from Q3, and now LG Korea has announced that it has postponed the Pie roll-out for "essential improvements found during the quality stabilization process". Apparently, this delay was "an unavoidable thing", which seems like an odd admission. LG has now pushed the update until at least July with the company stating that it will do its best to release the OS update in July.
Optimistically, this means that the V30 will see Android 9.0 Pie next month. However, "doing one's best" is not a guarantee of being able to follow through on something. Moreover, this date only appears to apply to the South Korean market. Hence, people with other variants of the V30 will probably have to wait at least a few more weeks before receiving the Pie update. Disappointed? Surprised? We doubt it.