LG V30 Android 9.0 Pie update goes live in 9 countries, and here is how to install it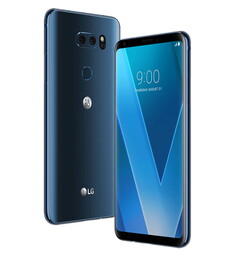 Rejoice V30 owners, for LG has finally released Android 9.0 Pie for its former flagship. The OS update introduces gesture controls, upgraded system apps and more. Some early adopters have reported experiencing laggy UI and gesture control issues though, which were not present in Oreo. LG has started pushing the update over the air (OTA), but there is a workaround if it is not appearing on your device.
So, LG has kept to its revised schedule, with the company rolling out Android 9.0 Pie to the V30 in several countries. The company had originally slated a Q2 2019 release, which it delayed until at least July because of "essential improvements found during the quality stabilization process". According to MyLGPhones, LG has released the OS update in 9 countries, all of which are the H930 variant. Specifically, handsets in France, Germany, Hungary, Italy, Norway, Poland, Spain, Sweden and the United Kingdom should have started receiving Pie.
If your device cannot find the update, then you could try using LG Bridge to initiate the upgrade process. LG Bridge works on Mac and Windows, the download links for which you can find here. Please keep in mind that only the H930 has currently started receiving Pie, with the H930DS, H931, H932, H933, VS996, US998 and LS998U all still on Oreo.
Several Reddit threads claim that the OS update brings gesture controls to the V30, along with new notification animations, icons and wallpapers. LG has also upgraded the default gallery and music apps, with the former adding a "Memories" tab among other minor tweaks. We cannot currently verify this information, but it has been corroborated by several V30 owners.
However, there have also been reports of people experiencing gesture control issues, with LG's implementation apparently crashing regularly. Likewise, a few Reddit threads contain complaints of slow and laggy system UI. Again, we cannot verify these problems, but the frequency with which they are mentioned suggest that they are not necessarily isolated incidents. Let us know in the comments whether you have received Android 9.0 Pie on your V30 and your experiences of it.