Bethesda offers olive branch in the form of free games to Fallout 76 players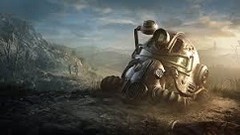 Fallout 76 has been lambasted by users and critics over its significant bugs and lack of playability at launch. Its developers, Bethesda, has attempted to make restitution for these shortcomings through an offer of free access to older Fallout titles on PC to all who logged into '76, regardless of platform.
Fallout 76 was released to a chorus of poor reviews and player feedback. This was due to discoveries that the game was exceptionally laggy (particularly during combat), buggy and (possibly the worst of all) boring for many players. Furthermore, there were fewer controllable characters than expected, and a need for a full-game-sized patch at one point during its beta. Suffice it to say that the game did not fare well among the gaming community and its critics. This reportedly applied across the platforms on which Fallout 76 is available (Xbox, PS and PC).
The game's developer, Bethesda, has chosen to respond to all this feedback through the offer of free games to potentially disgruntled users. Anyone who has logged into the benighted title is now reportedly in line for free copies of older titles of the same series: Fallout 1, Fallout 2 and Fallout Tactics. These games will be PC only, however, regardless of which platform a given user bought '76 for.
This gesture, however magnanimous, does nothing to address the 2018 game's issues. Bethesda has yet to indicate the steps it may take to rectify its issues. Until then, the studio may be hoping that players will be distracted with their new old games, which are set to start becoming available in January.