The Google Pixel 5, Huawei Mate X 2, Samsung Galaxy Fold 2 and possibly the Xiaomi Mi 10 Pro+ are all set for 120 Hz displays; no ProMotion displays for the Apple iPhone 12 Pro or iPhone 12 Pro Max, though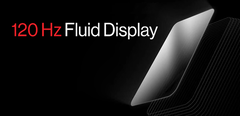 Rumours about Apple bringing over its 120 Hz "ProMotion" display technology to iPhones have been bubbling under since the company first introduced high-refresh-rate displays to the iPad Pro series in 2017. More recently, EverythingApplePro claimed to have received confirmation that the iPhone 12 Pro and iPhone 12 Pro Max would feature ProMotion displays, something that he corroborated with Max Weinbach of XDA Developers. However, Ross Young, founder and CEO of Display Supply Chain Consultants (DSCC) is claiming otherwise.
According to Young, DSCC has been unable to verify the information presented by EverythingApplePro with its contacts. Instead, he claims, Apple will be bringing 120 Hz displays to iPhones that it releases in 2021, not those that it plans to release this year.
Young has also outlined the devices that DSCC expects to be released with 120 Hz or higher refresh rate displays this year. Devices like the OnePlus 8 Pro and the upcoming Lenovo Legion are on the list, as are the Google Pixel 5, the Huawei Mate X 2, the Samsung Galaxy Fold 2 and the Xiaomi Mi 10T Pro. Google released the Pixel 4 series with 90 Hz displays last year, so the move to 120 Hz is not a huge leap. However, we imagine that Google will release an XL version of the Pixel 5 too, so it should follow that the Pixel 5 XL will also feature a 120 Hz display.
The notion that the Mate X2 and Galaxy Fold 2 will feature 120 Hz displays is a more intriguing prospect though, seeing as they would be the first foldable smartphones with high-refresh-rate displays. Little is known about the Mate X 2, besides a 3C listing suggesting that it will support up to 65 W wired charging. By contrast, Samsung is thought to be launching the Galaxy Fold 2 in August at a Galaxy UNPACKED event.
The inclusion of the Mi 10T Pro has also caught people's attention. As some people who responded to Young's tweets have made clear, his list is seemingly the first time that anyone has made reference to a device by this name. With that said, it may be another name for the Mi 10 Pro+, which Digital Chat Station leaked last month. According to several Weibo posts, the Mi 10 Pro+ will feature a 120 Hz display, along with possibly a MediaTek Dimensity 1000+ SoC. This device is supposed to launch next month, so we suspect that the Mi 10T Pro and Mi 10 Pro+ are the same device.
Prior to writing and translating for Notebookcheck, I worked for various companies including Apple and Neowin. I have a BA in International History and Politics from the University of Leeds, which I have since converted to a Law Degree. Happy to chat on Twitter or Notebookchat.