Frank Azor confirms XPS 13 7390 will have soldered SSD, "not very different from smartphones today"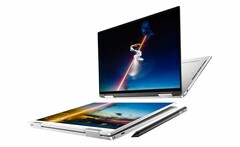 Dell and Alienware VP Frank Azor has confirmed in a tweet that the recently announced XPS 13 7390 2-in-1 will indeed have all its components — particularly its SSD — soldered on, citing the "extremely tight form factor" and comparing the device to a modern smartphone.
Dell introduced the 2019 XPS 13 2-in-1 7390 at Computex this year where we found some of its features really quite impressive: A 16:10 DCI-P3 Touchscreen, Gorilla Glass 5, 10nm Ice Lake CPUs with optional IRIS Pro graphics, and vapor chamber cooling.
One feature that I (and apparently others) found less than exciting was the mention that, in a first for the PC market, the SSD would be soldered on — meaning it would be impossible for someone without component-level repair skills to upgrade or replace. I wrote about my concerns regarding this and other issues with the XPS line, but some commentators mentioned that they heard the SSD was actually not going to be soldered on. I followed-up with Frank Azor on Twitter to get the final word, and he was kind enough this morning to affirm it would be.
Azor mentioned in his tweet "it's an extremely tight form factor" and "not very different than most @Android smartphones today". From the standpoint of both a consumer and an analyst, that does indeed bode a very interesting direction for the industry, should the upcoming XPS 13 2-in-1 prove highly commercially successful.
The Dell VP highlighted that the XPS 13 7390 will at least have a media card reader that could be used for expanding storage. Even the fastest microSD cards are nowhere near as fast or functional as a PCIe SSD, but it's at least in a better position than Apple's notebook offerings.