Jason Koebler of Vice Motherboard penned a column last week stating that "the right to repair movement is forcing Apple to change". That might be partially true, but I would rephrase it: Apple has been forced to appear that it is changing. They have made some small concessions and tweaks, but is their behaviour really changing? Rather than their words, let's take a look at the company's actions.
Koebler points out that Apple has promised a new, modular Mac Pro, and this is certainly true. In a February shareholder meeting, Apple CEO Tim Cook promised that he had heard the complaints from Pro users. "You will see us do more in the pro area," he said. "It's very important to us in particular." Cook's statements sparked speculation that a revamped Mac Pro was on the horizon — or perhaps even an update to the Mac Mini. However, any hope of updates in the near future were dashed in an April interview with Apple's Phil Schiller, who announced they were working on a new Mac Pro and a pro display, but they would not be out this year. So yes, Apple has promised a new Mac Pro — but we will not be able to tell if they will deliver until at least 2018.
In the meantime, let's look at what they have done. Apple revealed updated iMacs and the new iMac Pro at WWDC. While the CPU and RAM are technically upgradable in the new 21.5-inch iMac, there are a couple major caveats that suggest this is not really a planned concession from Apple. Firstly, to get to the RAM or CPU, you will have to remove the entire logic board and flip it over — it's a complete teardown. Secondly, while the CPU is socketed, that's because Kaby Lake desktop CPUs are only available in socketed models this generation. Apple would have had to have custom-ordered chips from Intel at a much higher cost if they didn't want them to be upgradable. Furthermore, the CPU is itself protected with a warranty-void-if-broken sticker. All in all, this looks more like an accident than a concession.
As for the iMac Pro, (other than flip-flopping back to not having upgradable memory again) the problem is that despite the name, an iMac Pro is not exactly worthy of the Pro moniker. Professionals need the expandability and flexibility of a modular system — not an all-in-one iMac that starts at US$5000 (US$2000 more than the old Mac Pro) with a 5K display, cool as it may be. Furthermore, the iMac Pro has been announced 6 months ahead of time, as it will be available in December. You could optimistically view this as the company becoming more transparent with its fan base, as Apple is a company that almost never gives a hint about what's coming or when. However, to me, this speaks more to the fact that Apple didn't actually have anything ready for Pros at WWDC, but they desperately wanted to send the message that reinforcements were coming soon (or at least, half a year from now).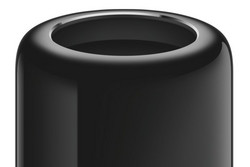 iPhones are the one area that there is a stronger case to be made, perhaps: They did announce a replacement programme for iPhone 6 Plus devices affected by "touch disease". However, it needs to be pointed out that touch disease was — despite their trademarked initial denial followed by repair with lack of admission — a defect entirely caused by Apple's own insufficient engineering. Apple did un-brick people's phones as a result of the "Error 53" debacle, but they were the ones who thought it was acceptable to brick a consumer's phone for getting it repaired (rather than replaced by Apple) in the first place. It's likely that they would have faced an incredibly expensive class-action lawsuit had they not reversed course on that. I do give credit to Apple for finally deciding to honor the warranty of an iPhone that has had its screen replaced. Then again, it seems that they are still mis-informing customers regarding their rights in this situation (in Australia, at least).
The biggest news on the repair front has been the much-ado made about Apple's installation of its "Horizon Machine" in select Authorized Service Providers. Once you get past the misinformed buzz and regurgitated press releases, however, you'll find that the Horizon Machine isn't a screen-replacing robot nor a device that does anything other than fix a problem that Apple themselves caused: deactivating TouchID if a new home button was installed. The machine doesn't replace the screen — it seems to simply spend about 15 minutes to recalibrate the home button once a new screen has been installed. Secondly, the only stores that Apple will be sending the machines to are, again, only Apple Authorized Service Providers. (To be Apple-authorized, you pay a fee to Apple, and then you are allowed to do certain types of repair, no matter how simple they would be otherwise.)

I fully agree with Koebler when he states that the installation of these machines doesn't represent a real change (and was characterized by Gay Gordon-Byrne of Repair.org as "smoke and mirrors" in the article), but he believes that it's an admission of some kind. Apple is worried about Right to Repair bills that they've been (so far successfully) fighting against, and the installation of a limited number of Horizon Machines is part of that. The Horizon Machine itself is another empty gesture that doesn't really do anything to make repairs more accessible, reliable, or quick.
Apple wants to show that it's listening to "Pro" users and consumers who are rightfully concerned about their right to repair the machines they have spent significant sums of money on, but we've yet to see anything concrete. Whenever Apple's next computer has at least accessible and replaceable RAM and storage and doesn't void your warranty by replacing them, I will believe they have got the message.
How can we send this message? Supporting "Right to Repair" is probably the best way. It would be easy to say "vote with your wallet" and not to buy anything as well, but that is a tall order for a company that is arguably the best in the world at crafting products that look and feel like they're worth a million bucks. I will let you know how that goes once my US$3400 MacBook Pro 15 arrives next week.