Consumer watchdog accuses Apple of misleading customers about repairs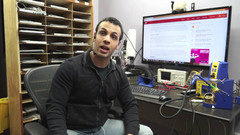 Australia's consumer watchdog is taking Apple to court over allegations that the company lied or misled customers about their rights as consumers under Australian law.
Working For Notebookcheck
Are you a techie who knows how to write? Then join our Team! Especially English native speakers welcome!
Currently wanted:
News and Editorial Editor - Details here

According to a Guardian exclusive, it has been revealed that Australia's consumer watchdog, the ACCC, conducted a sting-operation on Apple earlier in the year. In the operation, the ACCC called 13 different Apple retailers to ask about fixing broken speakers. It was made clear in the calls that the "owner" had previously had their screen replaced by a third-party repairshop in an unrelated repair. In every instance, Apple responded by telling the caller (untruthfully) that the company was not required to — and would not — repair any phone under warranty that had been serviced by a non-Apple entity.
In accordance with Australian consumer law, the customer is protected from defective or low-quality products by giving them a right to a repair or replacement. Apple has responded to the suit by claiming that the sting operation carried out by the ACCC did not result in breaches of the law because the calls turned out to be based on "hypothetical circumstances". Apple claimed that somehow, "real" customers calling the store would have been notified of their right to repair.
Last year, Apple faced a case regarding the infamous 'error 53' message, which Apple used to disable iPhones that had their fingerprint sensors replaced in third-party repair shops. The case was thrown out, however.