Opinion: 15 is the new 14
Views, thoughts, and opinions expressed in the text belong solely to the author.
Get ready to say goodbye to the old standard of the 14-inch laptop: There will be a few holdouts in the business sector (I'm looking at you, T4xx), but I have a feeling that 14-inch laptops will only become more and more rare as time goes on. Why? They've been almost entirely superseded by compact, slim-bezeled 15-inch laptops that can do everything the 14-inch was meant to, only better. A lot of this has to do with the move to minimal bezels and what limitations that puts on chassis size.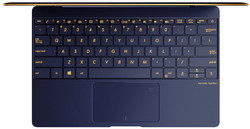 At the moment, the standard screen sizes in notebooks (at the PC's ubiquitous 16:9 screen ratio) are 11.6, 12.5, 13.3, 14.0, 15.6, and 17.3 inches: The 11.6-13.3-inch segment spans from premium ultraportables with 13.3-inch displays and tiny footprints (such as the XPS 13) down to 11.6-inch budget offerings (such as the HP Stream 11). Regardless of their range in screen size, you might be surprised to know that these laptops tend to have nearly the same form-factor. A 11.6-inch budget laptop just fills that space up with huge bezels, while a 13.3-inch premium laptop will have nearly no bezels. You aren't likely to find an 11.6 or 12.5-inch laptop with the trendy and attractive "Infinity" display of a premium 13.3-incher because a proper full-sized keyboard won't fit. This is fine, as both 11.6 and 12.5-inch laptops still have their purposes as budget (Asus VivoBook E200HA) or productivity (Lenovo ThinkPad X270) machines. The slightly larger dimensions provided by a 13.3-inch display hit the sweet spot to allow for a notebook with attractive minimal bezels, a full-sized keyboard, and — most importantly for manufacturers — a higher price (and profit margin).
Historically, 14-inch notebooks have been the in-betweeners: laptops not quite as bulky as the 15 or 17-inch desktop replacements, but more powerful and with larger screens than their smaller brethren. Due to the fact that today's 15.6-inch notebooks are the size that 14-inch laptops used to be, powerful 14-inchers like the Clevo P640, Gigabyte P34, Aero 14, Alienware M14x, and Razer Blade 14 are in danger of (or already) being superseded by the existence of compact 15-inchers (such as the XPS 15, Aero 15, or MacBook Pro 15). The proof is in the pudding: the Clevo P640 isn't being offered by some retailers due to lack of demand, the P34 and Aero 14 have been made redundant by the objectively superior Aero 15, the Alienware M14 was replaced by the Alienware 13, and so on. Word is that Gigabyte execs are concerned that the Aero 15 will take a bite out of the Aero 14's sales, and why shouldn't it? In fact, fans of the Razer Blade have been crying out for a 15-inch display in the Blade 14 ever since the XPS 15 was released. The only reason it hasn't happened yet is because Razer is probably loathe to spend more money on modifying the same black 2013 MacBook Pro chassis they've been using for several years — but I'm sure it's going to happen sooner or later.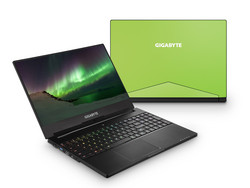 So why can't we have 14-inch laptops with powerful components and small bezels? Unfortunately, physics is still a problem. The 14-inch laptops listed above all run hot (some more than others), and that's with the extra chassis space a large bezel provides. As 14-inch laptops are be forced to get smaller to compete and drop their bezels, they must also sacrifice their one major advantage over 13.3-inch laptops: the space for cooling more powerful components. Thus, once they conform to fit the modern bezel-less design paradigm, under-13.3-inch laptops will be limited by the need to fit a full-sized keyboard, and 14-inch laptops will be limited from using more powerful components due to reduced chassis size.

But not all people who want a 14-inch laptop want a workstation or a gaming machine, so why not keep the 14-inch form-factor around for the extra real estate? The answer to that is in the numbers I've been using this entire article. 11.6. 12.5. 13.3. 14. 15.6. 17.3. Notice something? The 14-inch screen is quite a bit smaller (1.6 inches less) than a 15.6-inch, but from the other side, it is only 0.7 inches bigger than a 13.3-inch display. If you were an OEM faced with the decision of cutting overhead and streamlining product lines, would you keep a separate line of computers around whose only advantage is an extra 0.7 inches of screen?
The 11.6-13.3-inch range has its niche with sub-notebook/budget/premium ultrabooks. The 15.6-17.3-inch range is where you can find screen real estate and space to fit powerful components. What does the 14-inch laptop give us?
Of course, I could be completely wrong; I am prepared to eat crow if 14-inch laptops see a resurgence in popularity. But I don't think that is going to happen until we move to a ≤10nm FinFET process.
Views, thoughts, and opinions expressed in the text belong solely to the author.
Douglas Black is a Technical Writer at Pole Star Defense, executive editor at UltrabookReview, and former Senior Editor at Notebookcheck.net.