Xiaomi is cutting support for several older Redmi phones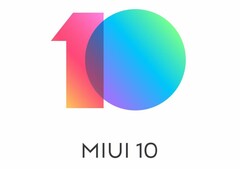 Xiaomi normally has a decent reputation for keeping its phones updated with new versions of MIUI, its version of Android. However, the OEM has recently announced that some Redmi phones from 2017 or earlier will no longer be receiving this support. It means that these devices will see no further software development, although they may still receive regular security updates.
Xiaomi will no longer support some Redmi phones that have been released between 2016 and 2017. This is in accordance with an announcement made on the MIUI forums on April 4, 2019. The phones affected are the international variants of the Xiaomi Redmi 3S, Xiaomi Redmi 3X, Xiaomi Redmi Note 3, Xiaomi Redmi 4A, Xiaomi Redmi 4, Redmi Note 4 and Xiaomi Redmi Pro.
Their new end-of-life plan involves the cessation of 'developer' ROM update releases for all 7 of these phones. Those who own the devices have been advised to roll back to the latest stable version of the applicable MIUI version. It is not clear why the Redmis have been cut off at this stage, although Xiaomi has stated that this measure is part of Redmi's "overall brand strategy", and will "better ensure the stability of Redmi devices".
These phones do immediately precede Redmi's transition from a product name to a sub-brand in Xiaomi's company structure. The OEM has also said that no other devices will be similarly affected - at present. However, it also hinted that a new program, by which users will have access to betas with new features rather than developer versions, is currently in the works for future MIUI versions.