UFS 3.1 is now official: more speed for less power in potential future devices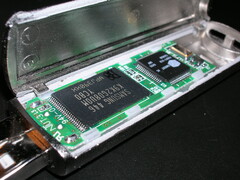 The JEDEC solid-state assocation has unveiled UFS 3.1, the immediate successor for the memory standard found in some of the most premium smartphones out today. The organization asserts that it will build on its last generation in terms of speed and power-efficiency. It also has a new optional companion standard that may further boost read speeds.
JEDEC has announced the publication of its latest standard for universal flash storage (UFS), known as 3.1. It is slated to bring general improvements in terms of efficiency and efficacy in the low-power memory often found in phones and other storage media. However, it also has some specific new properties to set it apart from its predecessor 3.0.
These are 3 in number: Write Booster, DeepSleep and Performance Throttling Notification. The first (as the name suggests) may enhance write speeds, as it is a new SLC non-volatile cache for UFS. The second is a novel low-power state intended to act on those multi-function systems that, among other things, regulate UFS-device voltage.
The last of the new updates allows a flash device to signify throttling due to increased temperatures by itself. UFS 3.1 also comes with the optional new JEDEC standard, JESD220-3. This Host Performance Booster (HPB) extension may enhance read speeds in high-density devices by caching their logical-to-physical address map in the system's DRAM.
To date, no upcoming devices are touted to move on to UFS 3.1 (or JEDEC standard JESD220E), even if their current flagships have already stepped up to 3.0. However, it may remain something for the phones of 2020 or even 2021 to shoot for. They may include the second-generation Galaxy Fold, the OnePlus 8 series, or their own eventual upgrades.