The Samsung Galaxy Fold is reportedly "good to go", according to expert Korean testers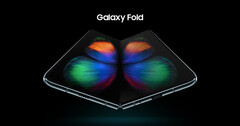 A Korean tech news site claims that the Galaxy Fold has passed testing by a group of "professionals and professors" at 2 prominent universities in the country. Reportedly, this assessment was the flexible Samsung device's final step towards approval for a re-launch. Therefore, its ultimate release for sale may not be far away now.
TheElec.kr has reported that the Samsung Galaxy Fold has cleared an important and possibly final hurdle to its final release as a consumer product. This stage in its by-now famous re-do process apparently involved a battery of tests conducted by "industry professionals and professors" at a pair of prestigious South Korean institutes of learning.
These "experts" are reportedly affiliated with the Korea Advanced Institute of Science and Technology (KAIST) and Seoul National University. Samsung allegedly sent them a Galaxy Fold unit "weeks ago", and TheElec's sources now assert that it "aced" the assessment to which it was subject at the hands of this group. Unfortunately, the nature of these 'tests' were not disclosed in any detail.
Accordingly, the Galaxy Fold's release date may now be closer than ever. At this point, however, it will be in a tight race with a second OEM for the title of first flexible device released in 2019. Huawei has claimed that its competitor in this field, the Mate X, will be ready for release in the next few weeks to a month from now.