RX 5600 XT fails to rescue AMD as Nvidia GPU sales grow in leaked Mindfactory information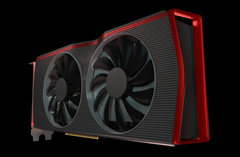 AIB variants of the Nvidia GeForce RTX 2070 SUPER and GeForce RTX 2070 top the GPU sales list for Mindfactory this week, with the GeForce RTX 2080 Ti not too far behind. There are several instances of AMD's Radeon RX 5700 and RX 5700 XT cards making reasonable sales, but the newer RX 5600 XT has not prevented AMD's overall market share decreasing for this particular retailer.
While AMD can apparently do no wrong when it comes to CPU sales, the situation in terms of GPU retail is still a struggle for Team Red. The most recent representative data from Mindfactory reveals 1,315 GPU units sold for AMD compared to 2,335 for Nvidia. In market share, those figures equate to 63.97% for Nvidia and 36.03% for AMD. According to TechEpiphany, this is a drop for AMD from 43.48% just a few weeks ago.
Nvidia has a huge range of boards that seem to be happily snapped up by gamers: Including the aforementioned GeForce RTX 2070 SUPER, GeForce RTX 2070, and high-end GeForce RTX 2080 Ti, there also seem to be healthy sales for the GeForce GTX 1660 SUPER and RTX 2080 SUPER as well. It appears Nvidia has successfully filled in the shrinking gaps in the GPU market with the extensive SUPER range, with more products yet to come.
Of course, it is expected that AMD will make some ripples in the GPU market in the not too distant future with further Navi-based releases. However, the convoluted release of the Radeon RX 5600 XT seems to have had a negative effect on sales, at least for this particular outlet. You have to look way down the list to products with 30 sales to find the Sapphire Radeon RX 5600 XT, which although it performed well in our review might have already been hamstrung by its comparatively high price.