PlayerUnknown's Battlegrounds (PUBG) combats cheats with latest patch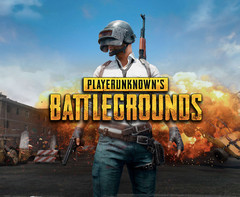 Developers for the massively popular multiplayer online battle royale game PUBG will be introducing a new patch for their product that includes new anti-cheat measures to combat players utilizing hacks and codes. The patch will go live on February 8.
Working For Notebookcheck
Are you a techie who knows how to write? Then join our Team! Especially English native speakers welcome!
Currently wanted:
News and Editorial Editor - Details here

To deal with players who utilize cheat software or tools, the developers of PlayerUnknown's Battlegrounds (PUBG) have created a new patch, PC 1.0 update #5, which includes what they call an "internally developed anti-cheat solution." Developers are aware of the problems that growing amounts of unscrupulous players bring with cheating tools, such as hacks and codes. For instance, one known cheat allows the ability to shoot a weapon without suffering from recoil. These kinds of hacks give unfair advantages to those willing to use them.
PUBG has enjoyed huge success since its release in December, 2017. The developer, PUBG Corporation, announced that the game had attracted a total of 30 million players by the end of 2017 (Microsoft Windows and Xbox One users combined). Preventing the proliferation of cheats being used in the battle royal game will be of great importance to the developers as they strive to show the PUBG community that active steps are being taken to deal with unfair gaming practices.
Thousands of PUBG accounts are expected to be banned as developers scour through data logs for players using cheats. The latest patch should go live on February 8 and will also include general game fixes and improvements.