Picasso-powered Chromebook codenamed Zork will utilize Trembyle Chrome OS board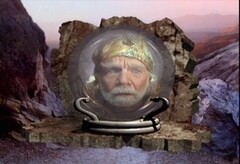 A new Chromebook featuring APUs from AMD's Picasso range of processors might be in the works. A device with the codename "Zork" has been unearthed that apparently utilizes a Chrome OS board called "Trembyle". Data management commits have been spotted that link Zork with Picasso – which means a Chromebook with an AMD Ryzen 5 3500U inside could be in development.
Some excellent detective work by About Chromebooks has revealed that Picasso-powered Chromebooks could be on the way. The increased clock rates, improved iGPUs, and higher TDPs of the Picasso range of AMD Ryzen processors would offer greater performance for such devices. Some of the Picasso APUs have a TDP of 15 W, which would be ideal for a premium Chromebook. The commonly used Intel Core i5-8250U also has a TDP of 15 W.
The nostalgically named Zork and Trembyle fit together well. For the uninitiated, Zork is a famous series of adventure games that dates back to 1977, although the first official Zork I game was released in 1980. As for Trembyle, this is the name of a character from 1993's Return to Zork. Considering this gaming-related connection, it's logical to link the Trembyle board with the Zork device.
Unsurprisingly, the details of Zork are scant, although About Chromebooks theorizes that the device could come in a 2-in-1/convertible form factor. AMD's Zen+ microarchitecture-based Picasso range has already been adopted by many OEMs, and a Chromebook featuring one of the newer APUs could challenge and outperform its Intel competition.