Over 25 million people play Apex Legends in its first week; Tencent may distribute it in China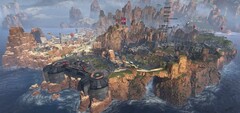 Apex Legends has now been played by over 25 million people in the first week of its release. There is a rumor that Tencent Holdings is interested in becoming the official distributor of the battle royale game in China. Tencent is already involved in similar genre titles such as Fortnite and PlayerUnknown's Battlegrounds.
Vince Zampella has posted more incredible figures on EA's website in regard to Apex Legends and its ability to attract gamers hand over fist. The latest tally is 25 million players in a week, whereas Fortnite took three months to attract 30 million players. It seems the whispers that Fortnite finally has a true challenger with Apex Legends are starting to become rallying calls.
There's also a reported rumor that Tencent and Electronic Arts are in talks about the former company distributing the game in the lucrative Chinese market. Obviously, if this happened, Apex Legends' numbers would fly through the roof, regardless of Tencent's already existing commitment to rivals such as Fortnite and PUBG.
As further proof that Apex Legends could easily become 2019's gaming phenomenon, Twitch viewers racked up a cumulative total of 8.4 million hours watching Apex Legends matches in a single day. Fortnite's record for a single day of viewing on Twitch is currently 7.2 million (Counter-Strike: Global Offensive has the overall record for a game with 8.6 million).