Ming-Chi Kuo: Apple Watch Series 6 will use flexible circuit boards for faster performance, better waterproofing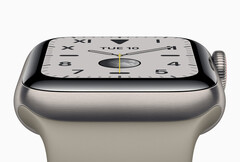 According to analyst Ming-Chi Kuo, the Apple Watch Series 6 will mark a switch to flexible circuit boards made of liquid crystal polymer. These new circuit boards should make the Series 6 noticeable faster than the Series 5 and may breath new life into the stagnant wearable brand.
Despite its market dominance (or perhaps because of it), the Apple Watch has felt fairly stagnant for the past few years. Case in point: the Apple Watch Series 5 is basically the same as the Apple Watch Series 4 save for a built-in compass and new display driver. Otherwise, the newest Apple wearable is the same as last year's. That may change in 2020 with the Apple Watch Series 6.
According to noted Apple analyst Ming-Chi Kuo, the Series 6 Watch will switch to a flexible circuit board made from liquid crystal polymer. This, in turn, should allow Apple to noticeably increase the performance of the Apple Watch, particularly with regards to wireless speeds.
The new circuit board could also enable Apple to improve the Series 6 models' waterproofing. Apple Watches have been rated at 5 BARs (up to 50 meters deep) since the Series 2. That was three years ago in 2016.
Kuo has a decent track record when it comes to predicting the features of new Apple products, though he has had some notable misses. Thus, grains of salt should be ingested. Since the Apple Watch Series 5 was just released, we'll likely have to wait a year to see what new features the Apple Watch Series 6 brings, if any.