Chuwi holding a 48-hour sale on the UBook Pro, Hi9 Air, MiniBook, LapBook Plus, and more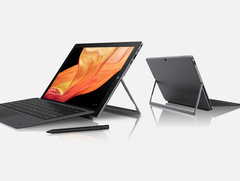 The already inexpensive Chuwi laptops and tablets are now even cheaper by up to $60 USD. If you need a cheap Atom-powered laptop to hold you over or as backup, then these Chuwi products may be worth a look.
With Black Friday and Cyber Monday just around the corner, manufacturers are beginning to drop prices to lure as many eyes as possible. The Chinese OEM Chuwi is currently running a 48-hour sale (November 11 00:00 to November 12 23:59 PT) on many of its latest products including the UBook Pro detachable, LapBook Plus laptop, and Hi9 Plus tablet. Chuwi is best known for offering attractive metal designs at very low prices since they often utilize slow and inexpensive processors to compensate.
The link here reveals that most models are at least $20 USD off with some reaching $60. When considering that Chuwi products are already cheap to begin with, the savings are not insubstantial.
We're still puzzled as to why the sale is just two days only, but we suspect that Chuwi will simply hold more sale events throughout the rest of the year. Thus, don't feel pressured to pull the trigger on any of these time-limited deals because they will likely appear again for Thanksgiving, Christmas, and/or New Year's Eve.