Chuwi Black Friday Amazon Prime sale knocks 25 percent off the HeroBook, AeroBook, and Hi9 Pro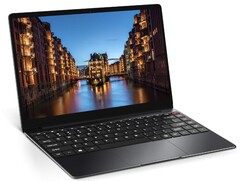 From July 15 to July 16, these already cheap Chuwi devices will be even cheaper from $111 to $399 as part of Amazon Prime Day. Chuwi is notable for offering very inexpensive laptops and tablets that tend to work best as secondary or backup PCs.
If you've ever wanted a super inexpensive Windows laptop that just so happens to be a ripoff of Apple, then these Chuwi deals might be for you. The Chinese manufacturer will be slashing 25 percent off the HeroBook, AeroBook, and Hi9 Pro tablet in celebration of Amazon Prime Day next week.
Since we've already reviewed each of these three models, we feel obligated to warn users that the build quality of these devices aren't exactly first class to the point where longevity could be an issue. Performance is extremely sluggish as well since these run on passively-cooled processors in contrast to most regular Ultrabooks. Even so, $175 USD for a sleek 14-inch Windows 10 laptop with a 1080p IPS display could work well as a secondary laptop.
See our reviews on the HeroBook, AeroBook, and Hi9 Pro for our full take on each. Lenovo and Dell will also be hosting "Black Friday in July" sales to piggyback on the success of Amazon Prime Day.

$175.99 for Chuwi HeroBook:
14.1-inch IPS screen
Intel Atomx5-E8000 Laptop
4+64GB, 9 Hours battery life
4K video hard-decoding
M.2 expansion slot
www.chuwi.com/product/items/Chuwi-HeroBook.html
$399 for Chuwi AeroBook:
13.1-inch IPS full laminated screen
80% screen to body ratio
Intel core processor
8GB + 256GB SSD, type-c
www.chuwi.com/product/items/Chuwi-AeroBook.html
$111.98 for Chuwi Hi9 Pro:
8-inch 2560*1600 2K resolution
Deca-core 4G LTE Tablet
3GB RAM+32GB ROM