Apple Watch screens may step up to micro-LED, but not until 2020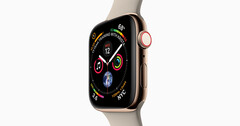 In a new research note written for TF International Securities, the tech analyst Ming-Chi Kuo has stated that he now believes that Apple will switch to micro-LED for its sixth-generation Watch. In the meantime, the Series 5 will stick with OLED screens, albeit those from a new supplier. These devices may be launched alongside the iPhone "11" line later this season.
The popular Apple Watch may evolve into a micro-LED device in the near future. This impressive leap for a smartwatch is now predicted to occur in or around 2020 by respected industry analyst Ming-Chi Kuo. This means that the specs bump may be reserved for the 6th generation of these wearables.
The Series 5, on the other hand, is projected by Kuo to remain OLED for this year. However, the influential figure from TF International also now asserts that these panels will come from a new supplier: Japan Display, or JDI. ChinaZ, an outlet to which Kuo's latest report has been released, also reports that this company will work with Changxin Technology to get its OLED onto Apple Watch 5 touch sensors.
Kuo has also reiterated his theory that this generation will go back to a completely ceramic design when they are released this year (however, they may also remain much like Watch 4s in appearance). As for their availability, they are now projected to launched in the fall of 2019 (possibly September). This prospective date suggests they may be introduced alongside the new iPhones for this year.