Next-gen Apple Watch variants show up in new device certification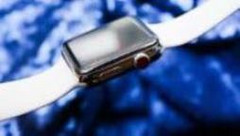 A number of variations on the same device are specified in a newly-secured approval from the Eurasian Economic Commission (EEC). The document's repeated references to "watchOS 5" increase the probability that the certification is for the upcoming Apple Watch refresh.
The next possible version of the Apple Watch, known as the Apple Watch 4, may just have been certified by the regulatory Eurasian Economic Commission. Furthermore, the leaked certification appears to refer to multiple versions or SKUs of the same device. However, they are all associated with the same software: watchOS 5.
This leak suggests that the Watch 4 will have a number of different feature options - or possibly designs - and will run the latest version of Apple's OS for wearables. On the other hand, the contents of the apparent certification does not include images of the purported devices. That would help its validity, and also confirm whether this version of the Apple Watch really will have a larger display or not.
A GizChina correspondent has speculated that one or more of these different model numbers may refer to the inclusion of stand-alone LTE for some variants of the Apple Watch this time around. This may be a reasonable assumption, as it will have to compete with the LTE-ready versions of the Samsung Galaxy Watch, should it be released this year. However, more concrete details of the Apple Watch 4, including its release date, remain unconfirmed at this time