The mini- and micro-LED market is set to grow by at least 100% over next 5 years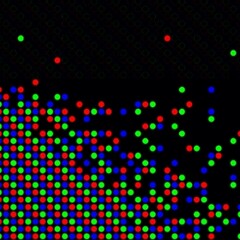 Micro- and mini-LEDs may make up the next generation of high-end displays after AMOLED. At present, however, they are more of a niche-application product. However, new research indicates that their market will grow to be worth US$6 million in 2024.
MicroLEDs and miniLEDs are emerging forms of light-emitting diodes that may have advantages over other solutions, even those found in high-end displays such as AMOLEDs. A new publication by Reportlinker indicates that the market based on both next-generation forms of lighting will be worth an estimated US$6 million in 5 years.
That may not sound like much; however, the same market is thought to be capable of an annual compound growth rate of 147% to get to that point. MicroLEDs and miniLEDs are already manifesting themselves as competitors in the digital signage and concept-product areas; for example, Sony has recently made a 16K microLED panel in order to showcase what this technology can do.
Besides display technology - which may translate into sectors such as those for TVs and smartphone displays over time - microLED and miniLEDs are also thought to be suitable for applications such as lighting, back-lighting and automotive lighting (both inside and outside cars). This versatility is thought to be what will drive their market over the coming years, particularly in the US, Southeast Asia and the United Arab Emirates.