Exclusive | Intel Tiger Lake-H, Alder Lake-P and Alder Lake-S detailed: Alder Lake to offer up to 8C/16T configs with Xe LP, DDR5-4400 RAM, Wi-Fi 6E, and PCIe Gen5 support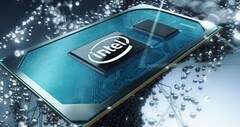 Intel Tiger Lake-based laptops have started to become available only now and we've had the chance to take some of the first models such as the Asus ZenBook 14 UX425E, Acer Swift 5, and the Asus ZenBook Flip S UX371 for a spin. Recently, we have also seen Intel officially alluding to a Tiger Lake-H platform being in the works as well.
During the Architecture Day keynote back in August, Intel confirmed that Alder Lake will be a high-performing hybrid architecture but did not delve into any details. Now, we have some exclusive information about several Tiger Lake-H, Alder Lake-P, and Alder Lake-S specifications from our OEM sources.
Do note that while this information is likely to be seen in the final specs, it is always advisable to keep a pinch of the proverbial salt handy as things can still change in the run-up to the official launch. Also, the actual clock speeds and TDPs are still elusive.
Tiger Lake-H
We have earlier reported that Tiger Lake-H (TGL-H) is likely to arrive in 35 W and 45 W variants with the 35 W topping out at four cores and the 45 W likely to go up to eight cores but with 32 execution units (EUs) in the Xe GPU.
Our source also confirms the same. Tiger Lake-H will be based on the 10 nm Willow Cove core with up to an 8C/16T configuration. The Xe LP iGPU in this will feature up to 32 EUs that can output up to 8K 60 HDR video. Tiger Lake-H will support DDR4-3200 RAM up to 128 GB and there will a total of 20 PCIe Gen4 lanes from the CPU and 24 Gen3 lanes from the PCH, which will be fabbed on a 14 nm process.
Alder Lake-P and Alder Lake-S
From what we already know so far, Alder Lake (ADL) will be a hybrid CPU architecture much like ARM's big.LITTLE configuration. Intel first tested the hybrid architecture waters with Lakefield, and we actually found it to be pretty economical when it comes to power consumption though it could not fully hit the rated boost clocks.
The small cores in Alder Lake are Gracemont (GRT) cores, which are a successor to Tremont while the big cores are Golden Cove (GLC) cores succeeding the current Willow Coves (WLC) seen in Tiger Lake. So far, we have been able to spot Alder Lake-S core configurations going up to 16 cores (8 GRT + 8 GLC) with a TDP of 125 W.
Our sources indicate that Alder Lake-P (ADL-P) will have configurations to 6 GLC and 8 GRT cores while up to 8 GLC and 8 GRT cores can be expected with Alder Lake-S (ADL-S). It may be noted that only the GLC cores will offer hyperthreading in both P and S variants.
An interesting aspect here is that ADL-S may also be coming to laptops. We are not quite sure of this as currently the S moniker is only used for the desktop-class chips with TDPs 65 W or above. While our sources did confirm that ADL-S indeed uses a BGA socket (which implies that it will be a laptop-part), it is not clear if Intel is aiming for higher TDPs with this lineup or whether some naming rejig is likely to happen.
We also currently do not know if there would ever be an Alder Lake-H at some point. That being said, Alder Lake-S for desktop would be based on an LGA 1700 socket, which is expected to last for at least three successive generations.
ADL-P will offer a 96-EU Xe LP iGPU while ADL-S would make do with 32 EUs. There is a likelihood of discrete DG2 Xe HPG GPU options being offered alongside TGL-H and ADL-P as well. The Xe LP in ADL-P and ADL-S will bring in support for Intel's Gaussian and Neural Accelerator 3.0 (GNA 3.0) edge AI processing. Both platforms will offer support for up to 64 GB (ADL-P) and 128 GB (ADL-S) of DDR5-4400 RAM.
On the connectivity front, ADL-P laptops can offer up to four Thunderbolt 4 ports and an additional Maple Ridge controller (8000-series) as well while ADL-S notebooks can offer up to two Maple Ridge controllers. Both platforms will support Wi-Fi 6E 802.11axR2, which means they can now connect over the 6 GHz band in addition to existing 2.4 GHz and 5 GHz bands.
Intel recently added Multi-Key Total Memory Encryption (MK-TME) security to the Linux kernel, which encrypts system memory during rest, runtime, and in transit. Alder Lake will be first Intel platform to offer full support for this new security feature. This will be a superset to TME and Return-oriented programming (ROP) attack prevention via the Control Flow Enforcement Technology (CET) that is already built into Tiger Lake.
Finally, ADL-P and ADL-S will also bring support for PCI Express Gen5. In the case of ADL-P, there will be eight lanes of PCIe Gen5 and dual four-lane PCIe Gen4 connectivity with the PCH offering 12 lanes of PCIe Gen3 bandwidth for a total of 28 PCIe lanes. ADL-S, on the other hand, is expected to offer 16 PCIe Gen5 and four PCIe Gen4 lanes from the CPU along with 16 PCIe Gen4 and 12 PCIe Gen3 lanes from the PCH, which adds up to a total of 48 lanes.
All the features discussed above are summarized in the table below.
Feature
Tiger Lake-H
Alder Lake-P
Alder Lake-S BGA
Cores/Threads
8/16 Willow Cove
6/12 Golden Cove + 8/8 Gracemont
8/16 Golden Cove + 8/8 Gracemont
Process
CPU - 10 nm;
PCH (Discrete) - 14 nm
CPU - 10 nm;
PCH (In-package) - 14 nm
CPU - 10 nm;
PCH (Discrete) - 14 nm
LLC Cache
24 MB
24 MB
30 MB
Packaging (mm x mm)
CPU - 50 x 26.5;
PCH - 25 x 24
CPU + PCH - 50 x 25
CPU - 45 x 37.5;
PCH - 28 x 25
GPU
Xe 32 EUs
Xe 96 EUs
Xe 32 EUs
GPU Features
4x Display-out;
Dual DisplayPort 1.4b;
8K 60 HDR;
12b, AV1 dual encoders
4x Display-out;
DisplayPort 1.4b;
AV1 accelerated encode;
GNA 3.0
4x Display-out;
DisplayPort 1.4b;
AV1 accelerated encode;
GNA 3.0
Memory Support
DDR4-3200 128 GB
DDR4-3200 64 GB;
DDR5-4400 64 GB
DDR4-3200 128 GB;
DDR5-4400 128 GB
Connectivity
4x Thunderbolt 4 + DisplayPort;
Wi-Fi 6 802.11ax
4x Thunderbolt 4 + 1x Maple Ridge;
Wi-Fi 6E 802.11axR2
2x Maple Ridge;
Wi-Fi 6E 802.11axR2
PCIe Lanes
CPU - 20 - Gen4 x16 + Gen4 x4;
PCH - 24 - Gen3 x24
CPU - 16 - Gen5 x8 + 2x Gen4 x4;
PCH - 12 - Gen3 x12
CPU - 20 - Gen5 x16 + Gen4 x4;
PCH - 28 - Gen4 x16 + Gen3 x12
Security Features
Total Memory Encryption (TME);
Return-oriented programming (ROP) attack prevention
TME;
ROP attack prevention;
Hypervisor-manager Linear Address Translation (HLAT);
Multi-key TME (MK-TME)
TME;
ROP attack prevention;
HLAT;
MK-TME
Corrigendum: The original version of the article incorrectly mentioned that the Xe LP iGPU in Alder Lake would be a DG2 version. DG2 pertains to Intel's upcoming Xe HPG solution and is expected to be offered in TGL-H and ADL-P (S?) laptops as a discrete GPU option. The article has been edited accordingly. Thanks to reader mik for pointing it out in the comments below.

Though a cell and molecular biologist by training, I have been drawn towards computers from a very young age ever since I got my first PC in 1998. My passion for technology grew quite exponentially with the times, and it has been an incredible experience from being a much solicited source for tech advice and troubleshooting among family and friends to joining Notebookcheck in 2017 as a professional tech journalist. Now, I am a Lead Editor at Notebookcheck covering news and reviews encompassing a wide gamut of the technology landscape for Indian and global audiences. When I am not hunting for the next big story or taking complex measurements for reviews, you can find me unwinding to a nice read, listening to some soulful music, or trying out a new game.