Enough with the confusing Tiger Lake model names, Intel: the lack of fixed TDP makes model numbers useless to consumers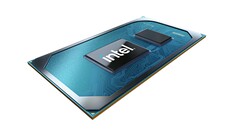 Views, thoughts, and opinions expressed in the text belong solely to the author.
Intel's Tiger Lake lineup has a bit of a naming problem. We're not talking about the platform name: Tiger Lake isn't more obtuse than, say "Vermeer." The problem lies in the individual part nomenclature. Three years ago, when comparing, say, an Intel Core i7-8750H to an Intel Core i5-8350U, things were fairly straightforward: The i5-8350U had fewer physical cores, a lower-tier iGPU, and a lower TDP, making it viable to include in UltraBooks. The Core i7-8750H had more cores, better graphics, and a power limit that would actually sustain relatively high clocks. Even factoring in different OEM cooling solutions, the customer could tell what they were getting: mid-tier UltraBook performance with the 8350U and a desktop-replacement experience with the 8750H.
With Tiger Lake, though, things aren't that simple anymore. Model names have become more complex and longer, even as they say less and less about actual chip capabilities. Bigger numbers aren't always better (UP4 -class parts operate at lower TDPs than UP3), capabilities overlap, and OEMs muddy the waters further by either implementing inadequate cooling or breaking with Intel's TDP spec entirely. In our performance review of the Core i7-1185G7 Reference Design laptop, we noted a 30 performance delta, depending on the chip's TDP configuration. What's wrong with Tiger Lake naming? And how can Intel potentially simplify names next time around? Let's take a look.
Dynamic Tuning and the TDP conundrum:
Unlike Ice Lake and earlier generation hardware, Intel doesn't specify a fixed TDP for Tiger Lake parts. Rather, manufacturers can pick from a range of power configurations, ranging from 12W to 28W for UP3-class chips. OEMs can pick and set a TDP between 7 to 15W for UP4-class hardware. The idea is that Intel now gives OEMs greater flexibility in terms of designs, chassis profile, and battery life. This certainly helps OEMs tweak laptop designs to segment their product stack and improve their bottom line. The problem is that varying TDP configurations make Tiger Lake model numbers effectively useless for end consumers. Let's look at an example:
Theoretically, the Intel Tiger Lake Core i7-1185G7 is at the very top of the product stack. In its 36W Dynamic Tuning configuration, we saw some impressive performance up against the Comet Lake i7-10750H. In maxed-out TDP configurations, the i7-1185G7 spends more of its time close to its peak 4.3 GHz all-core clock. In lower-power configurations, however, things start looking a lot less pretty. The lower-tier i7-1165G7 is 10 percent faster in our Cinebench R20 test.
The lack of a fixed TDP means that there's even the potential for performance overlap between UP3-class chips and "ultra-low" voltage UP4 hardware. Manufacturers can configure UP4 chips like the Core i7-1160G7 at up to 15W. Considering they have similar core configurations, a maxed out UP4 i7-1160G7 could outperform the "top-end" i7-1185G7 in 12W configurations. This is a big problem for consumers. Top-end Tiger Lake parts likely add more to an OEM's BoM than midrange chips. This means that could potentially charge more for "premium" Tiger Lake laptops, even though they run slower than their midrange counterparts. Uninformed consumers and the purchase department at large businesses could just look at the top of the product stack, assume the i7-1185G7 delivers superior performance, and end up with a laptop that's as much as 30 percent slower than expected.
AMD plays fast and loose with power consumption figures and nomenclature, too, though perhaps not to the same extent as we see with Tiger Lake.
Our tests indicate that on certain Ryzen 5 4500U-equipped laptops like the Redmibook 16, AMD's 15W TDP is only a theoretical number. Under load, the Redmibook 16 blew well past that number, drawing 31W of power.
At the higher end, the Renoir Ryzen 7 4700U, Ryzen 7 4800U, and Ryzen 9 4900U are all the exact same chip, just binned differently: would consumers willingly buy the Ryzen 9 4900H knowing it was just a higher-clocked variant of the 4700H?

The answer here is simple. Just go back to fixed TDPs and ensure OEMs comply with them. Customers will know what they're getting: power limits and poor cooling won't act as barriers to performance on top-end hardware. As we can see here, this is sadly not even a Tiger Lake-specific issue. The chart below shows significant discrepancies in multi-core performance on Ice Lake 1065G7 and Ryzen 7 4700U devices. The difference is that Tiger Lake's lack of a fixed TDP widens these deltas even further.
Intel Xe or Iris Plus? Making sense of the GPU muddle
Intel's integrated Gen12 Xe graphics were supposed to turbocharge gaming on Tiger Lake chips. Our performance numbers confirm that Tiger Lake Xe — at least in its top-end 96 CU avatar — is a potent piece of graphics hardware. However, Intel's perplexing naming strategy makes it hard for users to understand exactly how much graphics horsepower they can expect. As of now, Intel offers Iris Xe iGPUs, Iris Plus iGPUs, and UHD iGPUs.
Uninformed customers could easily believe that Iris Plus is faster than Iris Xe, based solely on the nomenclature. Intel UHD graphics is an even worse offender: the name implies that performance will somehow be adequate at a UHD (4K) screen resolution something that far more powerful discrete graphics cards struggle with. It's not a problem if wants to hold on to the Iris Xe name for Tiger Lake graphics. However, something needs to be done about Ice Lake graphics. Iris Plus needs to either be rebranded or shunted off the shelves entirely. After investing years and hundreds of millions of dollars into Xe, Intel can't possibly want consumers to actively seek out Ice Lake Iris graphics.

Where do we go from here?
Intel isn't alone when it comes to poor branding efforts. The spectre of a potential EVGA RTX 2070 Super Super Super Clocked has hung in the air ever since NVIDIA decided to name its mid-gen Turing refresh the "Super" series. AMD isn't free from fault either. The RX Vega iGPU lineup naming made sense until the arrival of "new" Vega parts with Renoir. Suddenly you have a situation where the "new" Vega 7 outperforms the "old" Vega 8, leaving buyers confused.
The only solution here is for marketing departments at Intel and, yes, other major manufacturers, to sit with hardware design teams and chalk out product names that actually make sense to end users. It's really not that hard. For some reason, the desktop space isn't plagued by this issue at all. For its 12th-gen mobile CPU lineup, Intel could just take a leaf from its desktop branding playbook: use consistent part numbers that unambiguously tell consumers the CPU's generation, performance tier, and power consumption. Then make sure OEMs build laptop designs that are fully compliant with fixed particular power profiles. This could all be so much easier.
Views, thoughts, and opinions expressed in the text belong solely to the author.
I've had a passion for PC gaming since 1996, when I watched my dad score frags in Quake as a 1 year-old. I've gone on to become a Penguin-published author and tech journalist. Apart from working as an editor at Notebookcheck, I write for outlets including TechSpot and Gamingbolt. I'm the Director of Content at Flying V Group, one of the top 5 digital marketing agencies in Orange County. When I'm not traveling the world, gathering stories for my next book, you can find me tinkering with my PC.