If you hate the square camera design for the Apple iPhone 11 then you're going to loathe the next-gen iPad Pro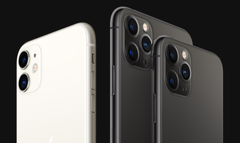 An image of an apparent final design mockup of the next-generation Apple iPad Pro has found its way online, and if you are not a fan of Apple's choice for the main camera design on the iPhone 11 series then there's a good chance you're not going to be keen on the decision made for the high-end tablet, either.
Apple seems intent with running with the square housing design for its camera setups across its products, including some of its tablets if a recently leaked image of an iPad Pro mockup ends up being genuine. The rear top left of the device is adorned with a somewhat chunky-looking square housing that contains the camera sensors (image below).
There was quite an outcry when leaks and renders of the iPhone 11 smartphones started hitting the internet, mostly down to Apple's interesting choice for the rear-facing camera arrangement. All three devices in the range, the iPhone 11, iPhone 11 Pro, and iPhone 11 Pro Max, have dual or triple camera setups inserted in the polarizing square humps. It seems the design language has now passed onto the upcoming fourth generation of the iPad Pro.
The site that posted the leaked image, SonnyDickson, opines that the camera arrangement for the Apple iPad Pro would make it more attractive to creative professionals who value mobility. The site also notes that the camera sensors are not covered by a glass layer, possibly because the next-gen iPad Pro has some new technology to offer users or simply because of the raw state of the design mockup.