Next iPad Pros to enter mass production in Q4 2019 or Q1 2020: New report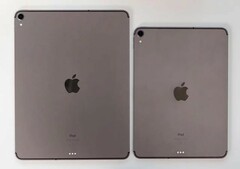 According to reports from China, Apple will start mass-producing its next iPad Pros between the end of this year and the start of 2020. The upcoming tablets will be manufactured in Taiwan before a spring or summer 2020 release.
Those who are eagerly awaiting the next generation of iPad Pros may have to wait a while yet before Apple unveils them. The Cupertino-based company has, until now, released a new iPad Pro every year since 2015, but it will not start mass producing the next generation until Q4 2019 or Q1 2020 according to analysis.
Apple will reportedly release two models like it did last year, which will continue to have 11- and 12.9-inch displays. Frequent leaker Ming-Chi Kuo also claims that the company will use liquid crystal polymer (LCP) soft boards to connect antennae to the motherboard, which should improve network performance and reduce signal loss.
Moreover, we expect Apple to equip the devices with an A13X Bionic SoC and GPU, which would succeed the A12X Bionic. Macworld claims that Apple will not start production of its A14 chip until Q3 2020, which would be several months after the next iPad Pros are expected to enter mass production. The A14 could coincide with a September 2020 iPhone release, but that is way off yet.