Apple Music upgrades to a dark theme and Chromecast support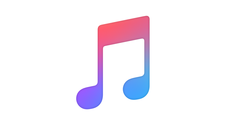 Music is a rather unique Apple app in that it is cross-platform (or, in other words, has an Android version). Its latest updates also make it compatible with Google's Chromecast. It has also acquired a dark mode, presumably to align with iOS' new system-wide option.
Apple Music, unlike the majority of apps from its ecosystem, has an Android version and thus competes well on more than 1 platform. Its latest update has added a Dark Mode to its UI. Other new features include Chromecast support and the addition of thousands of new radio stations.
The Cupertino giant's Music service has had an Android port since 2015; despite this, however, it has stubbornly refused to exhibit a Chromecast icon anywhere on its screens in the presence of other devices with this technology. This new concession to cross-platform support comes with the addition of the same stations found on TuneIn or iHeartRadio. They have been observed in a recent Apple Music v3.0.0 beta, and is also now integrated into the subsequent stable update.
These updates also exhibit a new dark theme. It may have been added in order to help usher iOS 13 onto iPhones and iPads. Conveniently, it also fits in well with a similar option available in Android 10. The new theme mainly appears to consist of black or considerably greyer backgrounds in its UI, from its suggested-content pages to its lyrics viewer.