Google is being investigated by the US Congress over a new feature in Chrome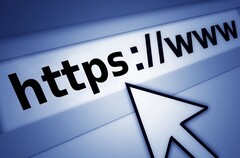 DNS over HTTPS is a new way of connecting to websites proposed by the Internet Engineering Task Force (IETF) in 2018. Google is reportedly working on implementing it in an upcoming version of its Chrome browser. However, an anti-trust task force associated with the US Congress has taken issue with this new measure.
Working For Notebookcheck
Are you a techie who knows how to write? Then join our Team! Especially English native speakers welcome!
Currently wanted:
News and Editorial Editor - Details here

DNS over HTTPS, or DoH, is a new standard laid down by the Internet Engineering Task Force (IETF) in 2018. It is a variation on the basic mechanism by which IP addresses are converted (or resolved) into website names, and can involve the transfer of data involved in the same (which potentially includes information on the user requesting said resolution) through many different channels.
The IETF asserts that DoH, when applied correctly, can cut potentially compromised, fraudulent or superfluous resolvers out of the query-completion process. Google is one browser provider that has reportedly adopted it for integration into its app. However, this has attracted the attention of Congress in the United States. Its anti-trust investigators are currently questioning the Mountain View search giant over this update in Chrome 78.
Congress' rationale for doing so appears to have 2 main arms: firstly, it claims to have received complaints that DoH in Chrome gives it an unfair advantage over its competitors; and secondly, there are suspicions that Google's application of the new standard means that all user data sent through the browser goes through this company's own servers.
The former may in fact emanate from internet service providers, whose ability to assess user behavior may be rendered more difficult through the advent of DoH. However, Google contends that this new feature simply enhances the online experience in terms of security and privacy.