Digital Wellbeing is now a feature of Chrome on Android 10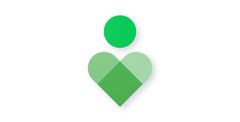 Google introduced Digital Wellbeing in order to allow users to track and manage their phone use, which extends to a per-app basis. This feature is now integrated into a new Chrome browser update. It can be used to display screen time and how much of it is spent on each website visited.
Chrome 77.0.3865.116 for Android has an interesting new addition: Google's Digital Wellbeing. This phone-use tracker now also works for this popular browser. It is available in the app's settings under the Privacy menu. Thereafter, the user will be able to see a list of the sites visited in the main Wellbeing UI.
Furthermore, this interface should show screen-on time for individual websites. Each one also has an hourglass icon alongside it. Its selection results in the ability to set a time-limit for the corresponding site's use in Chrome. These timers are re-set every day, which may help the user cut down on prolonged browsing sessions on sites such as eBay.
Chrome's Digital Wellbeing integration has come a long way since its original detection in its Gerrit source-code in February 2019. At that point, it was known by the code-name "Chromeshine", and had been involved in various Q betas since then. Now, however, it has made the stable channel and may be available on phones that run Android 10.