Apple to phase iTunes out in favor of standalone media apps in future versions of macOS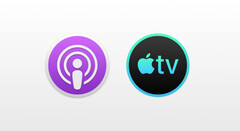 iTunes, the unified account by which Apple apps and services are accessed on devices such as Macs, seems to have been around forever. However, it also appears that this is no longer the case. A 9to5Mac contributor has confirmed rumors that the new protocol Marzipan is being used to make new apps (e.g. Apple TV) that do not require this old system on macOS.
Apple TV, a new service unveiled at the most recent release event hosted by the Cupertino company, may have raised as many questions as it purports to answer. One could be: how do you view it? The OEM asserted that it would be a cross-platform app, and thus available on any own-brand screen a user happens to have. Therefore, it is reasonable to assume that an iTunes account is required to access this new kind of streaming subscrption.
However, a number of reliable sources have indicated that this is not to be the case. One is the developer Stephen Troughton-Smith, who claims to have found evidence that Apple will discontinue iTunes in the near future, on macOS at least. These findings have recently been echoed by 9to5Mac contributor Guilherme Rambo.
It appears that the software giant is using a new protocol called Marzipan to generate new apps for its in-house Podcasts, Music and (possibly) Books apps. This, therefore, is how users will also be able to download the singular Apple TV app.
Marzipan will also apparently allow for easy interchangeability between apps on iPads and those on macOS. This, then, may be how Apple may achieve the seamless transition of its TV service from device to device that it advertised at its launch.