EMUI 10 beta program set to open for a bunch of Huawei and Honor phones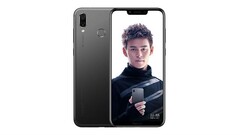 After sending out the Android 10-based EMUI 10 update to its flagships, Huawei is now focusing on its mid-range offerings. According to a new report, the company is set to open up EMUI 10 beta programs for a number of its phones.
Another day, another report on Android 10 updates. Huawei has been taking its EMUI 10 rollout seriously, evidenced by the fact that it beat most OEMs to the punch by sending out the stable Android 10-based EMUI 10 update to a number of its phones several weeks ago.
The company has actually sent out beta updates to some of its devices, including the Honor 10, Honor View 10, Mate 10, Mate 10 Pro, P20, and P20 Pro, although those are limited to Chinese models at the moment. The beta will soon make its way to Huawei's lower-tiered phones, too.
According to Huawei Central, the company is set to kick off EMUI 10 beta registration for the Huawei Nova 5i, Huawei Nova 5Z, Honor Play 3, Honor Play 3e, Huawei Enjoy 10, Huawei Enjoy 10S, Honor 20S, and Honor 20 Youth Edition. Those are all mid-range and budget phones; it's nice to see Huawei set its sights towards its less premium offerings.
Sadly, there's no concrete information on the Honor Play. By most reports, the phone will not be receiving the Android 10 update, which is just terrible form from Huawei for a myriad of reasons.