Honor MagicWatch 2: Amazon starts selling Honor's new smartwatch for ~US$210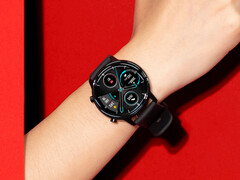 The Honor MagicWatch 2 is now available to purchase on Amazon, with prices starting at ~US$210. The 46 mm smartwatch is available on Amazon DE and Amazon UK, with Honor promising up to fourteen days battery life for the device.
Honor equips the MagicWatch 2 with a Kirin A1 chipset, which the Huawei subsidiary states will help the smartwatch achieve up to fourteen days between charges. The MagicWatch 2 will eventually come in up to four colours, although only the Charcoal Black version is being sold currently. Other colours will apparently arrive in the next few weeks.
Moreover, while only the 46 mm version is available for the time being, John Lewis and Amazon UK will start selling a 42 mm variant for £150 (~US$197) from February 12. The MagicWatch 2 includes a host of features, including reliable tracking services like Huawei TruSleep 2.0. The smartwatch supports Huawei TruRelax too, which suggests ways of relaxing on request.
The MagicWatch 2 also utilises Huawei TruSeen for heartrate monitoring. The smartwatch can even warn if your heart rate has dropped too low, for example. Finally, the MagicWatch has 4 GB of internal storage, of which 2 GB is available for storing music. Honor claims that this should be enough to hold up to 500 tracks at once.