Apparently, the new Exynos 990 will not power the Galaxy S11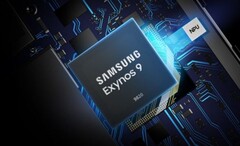 Samsung announced a brand new SoC, the Exynos 990, yesterday. The chipset's support for 120 Hz displays and 108 MP cameras may have led the public to believe it would be the SoC powering the Galaxy S11 phones but that will apparently not be the case.
Samsung released the Exynos 990 yesterday and most of the media generally assumed that it would be the company's next-gen flagship SoC—powering the Galaxy S11 and, possibly, the Note 11 phones. Apparently, that won't the case.
According to Max Weinbach of XDA-Developers, the Exynos 990 will not be Samsung's flagship SoC of 2020. It may have been the easy assumption to make, considering the support for 120 Hz display and 108 MP camera sensors it headlined with. There's a strong argument against it, though.
For one, the Exynos 990 is a successor of sorts to the Exynos 980—an SoC that was more of a Kirin 810 competitor than a proper flagship chipset. It would make no sense for the Exynos 990 to then be Samsung's new flagship chipset.
There's also the fact that Samsung's two flagship SoCs for the year are the Exynos 9820 and Exynos 8925, seen on the Galaxy S10 and Note 10 phones respectively. Why would the company suddenly switch naming schemes?
That said, the Exynos 9820 was announced around this time last year, so timelines do fit. We're still more inclined to believe that the Galaxy S11 phones will be powered by the Exynos 9830, though.