Windows 10 Fall Creators update now rolling out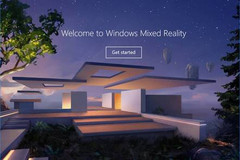 Microsoft has commenced the global rollout of its Fall Creators Update for Windows 10. Users can either wait for the update to reach them, or do a manual clean install of the latest Windows 10 ISO to get it immediately.
As promised, Microsoft has started the global rollout of its eagerly anticipated Windows 10 Fall Creator's Update. The update will be reach users in different regions in phases, with Microsoft prioritizing newer machines first. Microsoft says that the approach allows it to receive feedback from users that allow it to make adjustments to the update should compatibility issue or any other problems arise.
To check if the update is available, users just need to go to Windows Update in Settings. Alternatively, a clean install of the latest downloadable version of the Windows 10 ISO will also bring the update to users if they want the update immediately. Microsoft has posted instructions on its blog outlining the procedures it recommends users follow.
The biggest news in the Fall Creators Update is support for the new range of Windows 10 Mixed Reality headsets. A range of new mixed reality headsets from vendors including, Samsung, HP, Acer, Dell and Lenovo are available through Microsoft's online retail stores globally, although models that can be purchase do vary by region. The asking price for this new wave of headsets starts from US$399.
The Fall Creators Update also brings with it the Windows Mixed Reality View for tablets or PCs that use the camera to create augmented reality experiences similar to what Apple has done recently with its ARKit. 3D functionality is now also available in Office. The Microsoft Store is now also unified across both Windows 10 and Xbox for a more streamlined and integrated shopping experience. Other tweaks include an improved Cortana and the ability to pin frequently used contacts to the Task Bar.