Windows 10 free upgrade via assisted technologies will end on 31st December 2017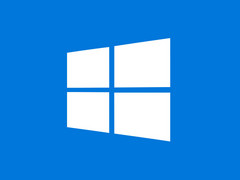 One of the two remaining pathways to obtaining a free and legal upgrade to Windows 10 from an earlier version of Windows will be closed at the end of this year.
Working For Notebookcheck
Are you a techie who knows how to write? Then join our Team! Especially English native speakers welcome!
Currently wanted:
News and Editorial Editor - Details here

When Windows 10 initially released to the public on 29 July 2015, Microsoft promised a one-year free upgrade period where any valid copy of Windows 7, Windows 8, or Windows 8.1 could download and activate a free copy of their new operating system. Once this ended in June 2016, two upgrade methods remained open, both of which are mentioned in a previous article. One of those ways involved using a valid Windows 7/8/8.1 install and initiating the Windows 10 upgrade by specifying that you use assistive technology.
Up until recently, there was no specified end date for this upgrade path. However, Microsoft has now published changes to their assistive technology update FAQ to distinctly display that assistive technology users will no longer be able to claim their free update after 31 December 2017.
Microsoft allows this upgrade path because of the improvements made in assistive technologies for the newest version of Windows. There is no validation step when performing the upgrade to verify that the user does use the assistive technology features, so some able-bodied people use this method to obtain Windows 10, which enters a moral grey zone. It isn't clear whether this limitation is in place due to users abusing this upgrade method.