71 percent of Windows 10 Creators Update users send Microsoft their full telemetry data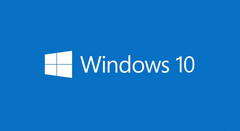 Microsoft has reduced the amount of telemetry data collected under the 'basic' diagnostic option to be compliant with privacy laws and customer desires. However, 71 percent of Creators Update users still opt to send full diagnostic data to Microsoft including browsing and typing data.
One of the most controversial aspects of Windows 10 was the privacy concerns around the telemetry and diagnostic data it collected. Privacy groups claimed the collection was invasive, and many advanced users would disable most of the monitoring options to limit the amount of data collected. Whether it was from customer feedback, or due to advocacy groups threatening legal action, Microsoft has roughly halved the amount of data they collect from the 'basic' setting and has published lists of what data is collected on 'basic' and 'full' diagnostics.

Leading on from this, Microsoft has published figures showing that 71 percent of users of the Creators Update have opted in to sharing full telemetry data. This collection includes anonymized data on which apps and features are used, what is written with a digital stylus (inking) or typed in certain situations, and their browsing data. Since the full telemetry option is selected by default, it might be more accurate for Microsoft to say that three out of ten users felt strongly enough to opt out of the full diagnostic collection.

While the data is anonymized and could prove less identifiable than the advertising profiles built around us on the web and social media, many will feel that this is too invasive when the data is being collected simply by turning their computer on.