Android and iOS-like app permissions coming to Windows 10 apps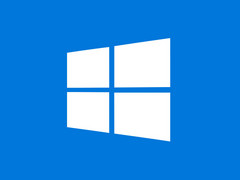 Microsoft is bringing app permissions for improved privacy and security with UWP (Windows Store) applications. Admins of the Enterprise Edition have an option to reduce the diagnostic data collected to be reduced to the minimum needed for administration by company IT departments.
In Android 6.0 'Marshmallow' and iOS 9.0 Google and Apple added a system for handling individual application permissions, allowing users to deny selected permissions based on their preferences. This feature gave consumers a bit more control over their privacy and security by making them the one deciding whether that calculator app needed access to the camera or whether Spotify should have access to your photos, contacts, and phone sensor data (at one point it did ask for those permissions).

Now this feature is coming to Windows via the Windows 10 Fall Creators Update. This change, which only applies to UWP (Windows Store) applications, prompts users to allow access to things such as the camera or contacts when requested, helping to avoid opening weak points if a bug was to compromise that software.

Earlier this year Microsoft halved the amount of telemetry data collected on the 'basic' setting, and the Fall Creators Update will allow administrators to further reduce the diagnostic data collected. Unfortunately, this change is only available for Enterprise Edition software.

Windows 10 Fall Creators update is expected to be released to the general public on 17th October after a several week test period with Windows Insiders.