The mobile payments market is now estimated to jump to over US$1 trillion in value by 2022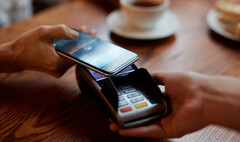 Mobile payments are now thought of as a market capable of vast growth over the next 3 years. The latest figures put its worth at US$348 billion now; however, this is thought to grow to $1.3 trillion in 2022. It is projected to grow at this rate in the developed and developing world, and is thought to benefit from the presence of mobile network operators.
Mobile payments are those transactions that involve mobile digital wallets, peer-to-peer payments, contactless payments and established systems worldwide such as Samsung Pay, Apple Pay and Xiaomi Mi Pay. The latest research on the subject suggests that its market has the potential to grow in value by 272% over the next 3 years.
This market is thought to be capable of such growth rates in developed and developing economies. In the latter, mobile payments have already been observed to be increasingly popular and important as they provide financial services to those in regions that are poorly covered by banks and other cash-transfer methods. In addition, mobile payments can provide cash alternatives and remittances that can translate worldwide.
Mobile payments are also often facilitated by mobile network operators (MNOs). Some specific examples of these include Telekom Romania, Telenor Serbia and T-Mobile in the US. Some MNOs have partnered with banks, whereas others (e.g. Orange Bank in France) have become financial institutions in their own right. However, even these novel services still need to compete with worldwide e-commerce entities, other MNOs and other payment providers.