Some Google Fi customers are being charged full prices rather than their finance-agreement rates for phones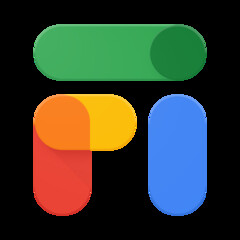 Google runs a virtual carrier in the States called Fi, through which customers can avail of interest-free instalment plans to pay for devices such as the Pixel 3. However, its support site is currently being flooded with complaints from such consumers who have had the full price for said phones taken out of their accounts.
Google Fi is a mobile virtual network operator (MVNO) that operates in the United States. As the name suggests, it is run by the Mountain View search giant of the same name. Fi offers a relatively simplified range of call, text and data plans, as well as some phones that run on stock Android. They include the Pixel 3/3XL, the Moto G6 and the Moto G7.
These devices are sold at the prices also set in the Google Play Store (e.g. US$799 for the Pixel 3). However, it also offers interest-free financing on the same phones, provided the consumer in question satisfies a credit check. These plans involve paying a fixed monthly fee for a new unit until it is paid off. For example, these plans start at $33.29 per month for the Pixel 3.
This may be all well and good for those who cannot pay outright for a new device. However, an issue with this system has become apparent: a number of the customers in question have posted to Google Fi support, claiming that they have been charged the full whack for their phones rather than the agreed-upon monthly rate.
Google representatives have acknowledged this as a "known issue", and claim that the company is currently working to resolve it. Nevertheless, multiple posters claim that they remain in arrears due to this situation at present.