Google Maps now auto-completes addresses from a browser's clipboard; no paste needed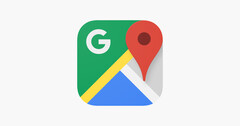 An XDA contributor has noticed that Google Maps has gained the ability to scan a mobile device's clipboard for addresses. This enables it to suggest an address that has been copied from, say, Chrome, in its search bar without the need for a button or option to paste it. It is not clear when this new feature of Maps arose.
Yesterday (April 16, 2019), we reported on Google Pay's new-found ability to integrate further with Gmail in order to import relevant information that may allow a user to pay using the rewards or vouchers they had earned through this app. Now, it appears that Google Maps has gained a new ability along the same general lines.
This popular navigation service can now apparently read a phone's clipboard data and pick any addresses out of it. The app then fills its own search bar with this information automatically when the user opens or switches to it next.
It is not clear when or how Maps was updated to use this ability. It may in fact have gone unnoticed, had not the XDA correspondent George Burduli come across it about 24 hours ago. Therefore, as with the Google Pay phenomenon, this may be a new server-side upgrade.
So far, both features seem very effective, unobtrusive and convenient; however, as with many things along these lines, the user security and privacy ramifications (such as the plainly comprehensive uses to which Google can put clipboard data) should also be considered, at least.