An app calling itself Google Wallet is scamming access to users' accounts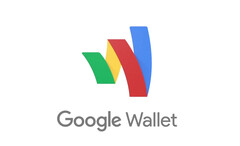 Google Wallet has reportedly gained access to a number of Google accounts over the last few days. That would be fine and all - if the official iteration of this app still existed. It was discontinued and absorbed into Google Pay some time ago, meaning that this name may now be used by scammers to steal user payment details or funds.
Wallet was the first of Google's attempts to build an in-house payments manager. It was a digital account in which funds intended for contactless transactions were held. However, it was discontinued and co-opted into Google Pay in 2018. Therefore, it is intensely suspicious that some account holders have reportedly received emails from something purporting to be Wallet, official logo and all.
These emails apparently inform the users in question that "Wallet" had been granted access to their Google accounts. However, this authorization had been conducted from unrecognized devices in unknown locations. Accordingly, this is most likely a scam trading on Wallet's former reputation as a payments service.
Users who have received these emails may be advised to check their account activity and permissions, and to revoke Wallet's access should it indeed be present. Other security-related measures such as password changes never hurt, either. In the meantime, Google has responded to users with this problem with an assurance that it is "actively investigating" it at present.