MSI warns account-holders of new Apple ID email scam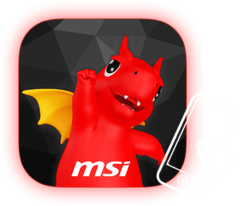 MSI has alerted its customers advising them of a fraudulent email that may be sent due to their possession of an account with the company. The message attempts to direct the reader to change their Apple IDs using its link. However, MSI asserts that no users' personal, financial or otherwise sensitive data is at risk as a result.
MSI has reported an incident in which an "an unknown third party" has gained access to an email-related address used by the company. As a result, this entity may have compromised some of the data used to set up accounts with this company. It includes email addresses, which then were liable to receive fraudulent messages claiming that a link contained in them had to be used in order to change Apple ID0related passwords.
This may have had a negative effect on a number of users already. However, MSI asserts that a subsequent investigation revealed that only names and email addresses were stolen in the course of this breach. The gaming PC maker assures customers that no other data of a sensitive, financial or personal nature is unsecure as a result of the situation.
MSI has also noted that it has taken measures such as a shutdown and removal of an affected server and the relevant website; scanning and rescanning software and hardware for vulnerabilities and/or malicious scripts; updating relevant software, and setting up new website software and server locations with updated safeguards. However, it remains that users should not follow links supplied in supposed "change your password" emails of any kinds.