Paypal bans alternative social media site Gab due to posts of the Pittsburgh shooter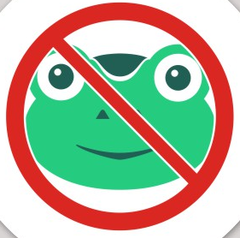 Gab, a social media alternative to the likes of Facebook and Twitter, has come under fire yet again for posts from its users. This time, anti-Semitic posts from the Pittsburgh shooter, who shot and killed 11 people in a synagogue yesterday, prompted PayPal to ban Gab from its payment services and platform.
Working For Notebookcheck
Are you a techie who knows how to write? Then join our Team! Especially English native speakers welcome!
Currently wanted:
News and Editorial Editor - Details here

Gab, a social media alternative to the juggernauts Facebook and Twitter, has come under fire several times for its unwavering stance on the protection of free speech, no matter how ugly that speech is. The latest blow to the site came yesterday afternoon as PayPal, one of the largest payment platforms in the world, banned Gab from its payment services and terminated Gab's account.
According to a PayPal spokesperson, Gab's account was closed because the social media site allowed hate speech on its platform. It seems that the catalyst for the ban was the discovery that the gunman who yesterday killed eleven people in a Pittsburgh synagogue had posted anti-semitic comments on his Gab profile.
In a statement to The Verge, a spokesperson from PayPal said the following:
The company is diligent in performing reviews and taking account actions. When a site is explicitly allowing the perpetuation of hate, violence or discriminatory intolerance, we take immediate and decisive action.
It should be noted that once Gab was notified of the shooting and that the gunman had a Gab profile, the site immediately backed up all of his profile's data, suspended the account, and turned everything they had over to police.
This is the latest woe for Gab. Last year, both Apple and Google refused to host Gab's mobile app on their respective platform stores. This past August, Microsoft threatened to deplatform Gab over two anti-Semitic posts. In a statement posted on Medium, Gab said that the site "unequivocally disavows and condemns all acts of terrorism and violence." Despite the ban by PayPal, Gab will continue to "defend free expressions and individual liberty online for all people."