WeChat's cross-border payments business plans to break into Europe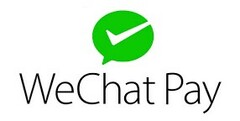 WeChat claims to have over 1.1 billion users per month, 800 million of who also use WeChat Pay. Now, the company intends to make the use of this aspect of the service easier to use abroad. This involves improving on its existing payments systems in Europe.
WeChat has noticed that more and more Chinese citizens are taking up international travel tourism, as their personal income and access to this form of travel improves. For example, the latest data reportedly indicates that over 149 million Chinese tourists travelled abroad in 2018. 11% of these individuals did their travelling in Europe.
Therefore, European businesses and brands could do with a payment system in order to make more of this trend in the future. Accordingly, WeChat has set up its Pay functions (a form of electronic transaction-handling along the lines of AliPay and similar services) in 49 other regions and countries besides China. The company also now intends to enhance those facilities that are based in Europe.
These improvements apparently do not apply to the payments system in question, so much as the ability of merchants who use it to communicate effectively with the customers who use it. In addition, European brands that are both popular in China and use WeChat Pay - which include Cartier, Dior and Armani - will now have access to the WeChat Mini Program.
This suite of software involves functions such as the ability to manage online memberships, facilitate self-service shopping, set up promotional mini-site and use AIs to allow customers to model or super-impose products such as clothes or makeup on themselves.